(ADOTAS) REDWOOD CITY, CA–(Marketwired – Jul 9, 2014) – Amobee, the company defining digital advertising, today announced a partnership with American Media Inc. (AMI), the leading owner and operator of print and digital celebrity and active lifestyle media brands in the United States. As part of the partnership, Amobee will manage and serve AMI's entire mobile web, tablet and in-app advertising inventory through its Amobee for Publishers technology platform.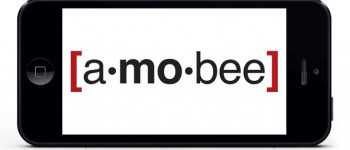 Amobee for Publishers is a full-featured monetization platform that allows AMI to receive the best ROI for its impressions that reach over 40 million consumers across its celebrity and active lifestyle media brands. In addition, Amobee's platform provides a highly scalable ad server, campaign and inventory management system and targeting and analytics servers for AMI to run its direct sold business.
"AMI is an ideal partner for Amobee as it offers some of the most sought after mobile inventory in the consumer lifestyle media market," said Rujul Patel, vice president global, publisher solutions, at Amobee. "Amobee for Publishers platform will bring the demand, scale and analytics needed for AMI to realize the true value of its mobile assets."
"We are very excited to partner with Amobee. Its industry leading technology and expertise allows us to receive the highest eCPMs and fill-rates to monetize our inventory," said Joe Bilman, chief digital officer and global head of business development at American Media Inc. "With Amobee for Publishers we can offer advertisers and agencies our highly relevant and contextually-rich mobile inventory, giving them access to over 40 million users nationally."
Amobee for Publishers platform includes the following products:
Amobee RTB (real-time bidding) Exchange – The industry-leading programmatic ad revenue platform that connects supply to 1.4 billion mobile users globally and 1000+ publishers and ad networks to achieve the best ROI for mobile and digital ad impressions
Amobee LTV – Provides analytics into mobile app user behavior, strengthens user engagement and increases overall lifetime value of app users
Amobee 3D – Delivers the industry's most innovative ads that increase engagement and value per impression
For more information on the Amobee for Publishers platform, please visit:http://amobee.com/publishers/
About American Media, Inc.
American Media, Inc. (AMI) owns and operates the leading print and digital celebrity and active lifestyle media brands in the United States. AMI's titles include National Enquirer, Star, OK!, Globe, National Examiner, Country Weekly, Soap Opera Digest, Shape, Fit Pregnancy, Natural Health, Men's Fitness, Muscle & Fitness, Flex and Muscle & Fitness Hers. AMI also manages 18 different digital sites including RadarOnline.com, OKmagazine.com, CountryWeekly.com, Shape.com, FitPregnancy.com, MensFitness.com and MuscleandFitness.com. AMI's magazines have a combined total circulation of 7.1+ million and reach more than 60 million men and women each month. AMI's digital properties reach an average of 40+ million unique visitors and 300+ million page views monthly.
About Amobee
Amobee is defining digital advertising with comprehensive solutions and services for advertisers, publishers and mobile operators worldwide. Amobee technology enables its customers to run targeted, leading-edge mobile-centric ad campaigns on a global scale with unparalleled ROI. Amobee is the industry's most advanced programmatic platform for mobile and digital advertising. The proprietary Amobee 3D platform empowers advertisers to create realistic, interactive 3D ads that allow mobile users to engage with products in ways never possible before. Amobee is a division of SingTel's Digital L!fe Group, which is focused on creating new digital growth engines to delight customers and disrupt adjacent industries. Amobee was named "Mobile Marketing & Advertising Agency of the Year" at the 17th